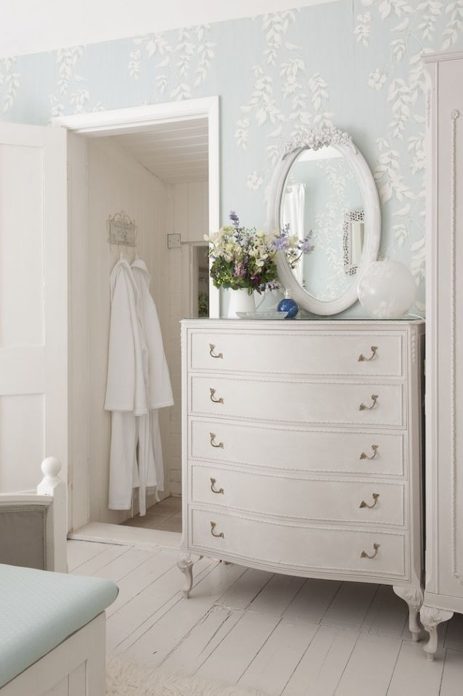 No doubt you have been hearing the holiday music while you're out and about. We've been thinking about "Walking in a Winter Wonderland" ourselves and pondering the color white. We are so drawn to it, in fact, we are decorating our shop in white. Perhaps the clean, white palette is especially refreshing now with so much holiday sensory overload.
We've been doing our research, too, and learned how the color white affects us physically. Just as we suspected, white actually aids in mental clarity, helps us keep clear of clutter, and is perfect for fresh beginnings.
Look at all these shades of white in the yarns and pillows – cream, gray, warm and cool . . .we love the elegant alpaca pillows!
(Palette has alpaca pillows in several shades of cozy white for the winter).
  "I love neutrals, especially whites.  When formulating colors for the BBD Modern fan deck I had trouble limiting myself to 20 whites.  Every shade and subtlety is important ".
 – Susan Jamieson, Bridget Beari Designs.
Farrow and Ball #2005 All White Estate Emulsion on the walls and All White Eggshell on the trim. Classic.
Farrow and Ball #2002 White Tie looks warm in inviting.
Find a pretty little chest with great lines like this one and paint it with Amy Howard One Step Paint.
You can get this lovely aged look with Amy Howard at Home products. We'll resume classes in January!
Ho ho ho!  You can pull together a set of mismatched dining room chairs with a unifying coat of white paint. This would be perfect in Fine Paints of Europe, in your favorite white.
  "The first of all single colors is white … We shall set down white for the representative of light, without which no color can be seen" –  Leonardo DaVinci
Happy Painting!